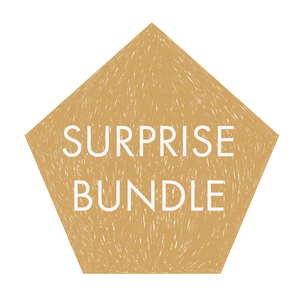 A Surprise Bundle of 10 slightly imperfect, but still oh so lovable Quiet Lines Design greeting cards.

These cards are not 100% perfect and didn't make the cut to sell at full price but still would love to be used!

You might receive items that are:
-Current card designs that were printed by a former print company on #80 paper instead of #110 paper
-Current card designs that have a tiny ink blemish
-Current card designs that had less then perfect printing or colors are a little off from the original design
-Slightly bent corners 

This is the perfect way for me to still give my seconds a chance to be used out in the world at a discounted price!